A South Texas publishing house dedicated 

to telling the other side of the story.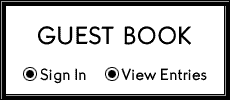 Nopalito PRESS, based in Uvalde, Texas, is a publishing house dedicated to identifiying, capturing and publishing the stories and recuerdos that have been told and retold orally at kitchen tables, outside on the front porch, in the back yard over a small fire and late at night when everyone thinks no one is listening. 

This page was last updated: October 23, 2018
Nopalito PRESS is especially interested in hearing from people who went to Stockton, California with Juan V. Santos during World War II. 

Looking for stories and photos from former Uvaldeans from:

California

Wisconsin

Minnesota

Ohio

Michigan